We would like to recognize Joseph Ellis from our Redmond, Oregon My Circle K for going above and beyond on upselling carwashes. Recently we had a 30-day sales competition at our Redmond between all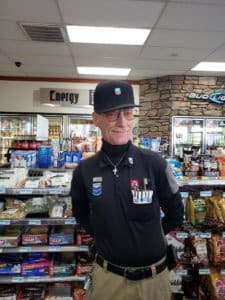 employees to see who could sell the most car washes in a 30-day period.
Joseph sold 360 carwashes during the competition, easily outdistancing second place, which was 120 car washes.
This all occurred during his first month of employment.  Joe also tries to help guide his fellow coworkers to excel at customer service, exceed expectations and go above and beyond.  He shows up ready to work and is usually upbeat and positive while working.
Joseph is just another example of 'Great People Achieving Great Performances' as part of the GP Energy family.
Congratulations Joseph and keep up the great work!